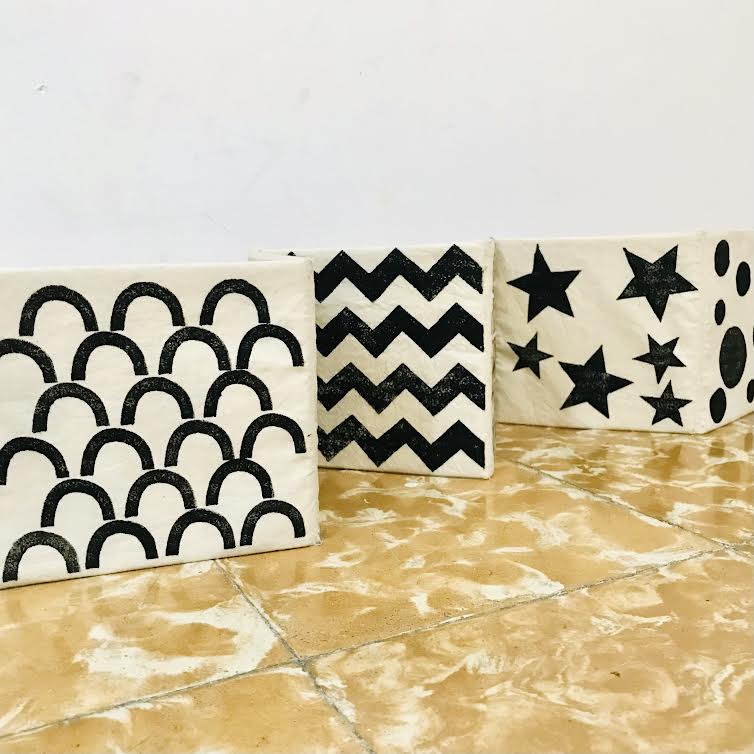 Zigzag Black & White Baby Book
Newborns's eyes only perceive black, white and shades of gray. That is why they are attracted to high contrast black and white images, with big shapes and repetition.
When my son Jules was born, I could not find anything black and white I liked in the shops, so I decided to make him a special book which was also a work of art. He seemed to enjoy it so much, I am now making it for other artsy babies.
Each Zigzag Book is hand printed and sewn in my studio. Therefore, they are not all exactly the same.
Made by order.
100% organic cotton, eco polyethylene filling and non-toxic inks.
Start a baby's art collection!
5 1/8" x 32 1/4" (13 cm x 82 cm) when spread open/ 5 1/8" x 5 1/4" x 1 1/8" (13 cm x 13,5 cm x 3 cm) when closed.
Made entirely by hand; subtle nuances are part of the charm.