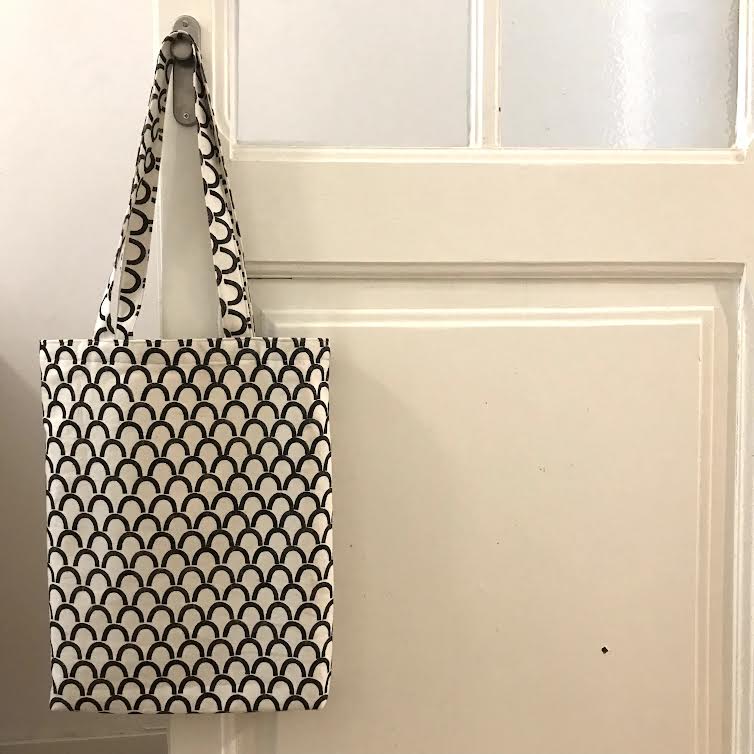 Handprinted Tote and Tote Mini (Black and White semicircle). Collection 2. (Sold separately).
Handmade from first step, since the pattern has been designed, handprinted on organic cotton, and then cut and sewn by myself, which makes each piece very unique. Very limited edition.
Made with 100% Panama Organic Cotton for the outer, 100% Organic Cotton for the lining, and non toxic inks.
Sold separately. See options for individual pricing.
Tote: 16 3/8" x 13 1/2" plus 13" straps (41.5 cm x 34.5 cm plus 33 cm straps).
Lined with double inside pocket.
Tote Mini: 11 1/4" x 11" plus 8 1/2" straps (28.5 cm x 28 cm plus 21.5cm straps). Lined with inside pocket.
Made entirely by hand; subtle nuances are part of the charm.