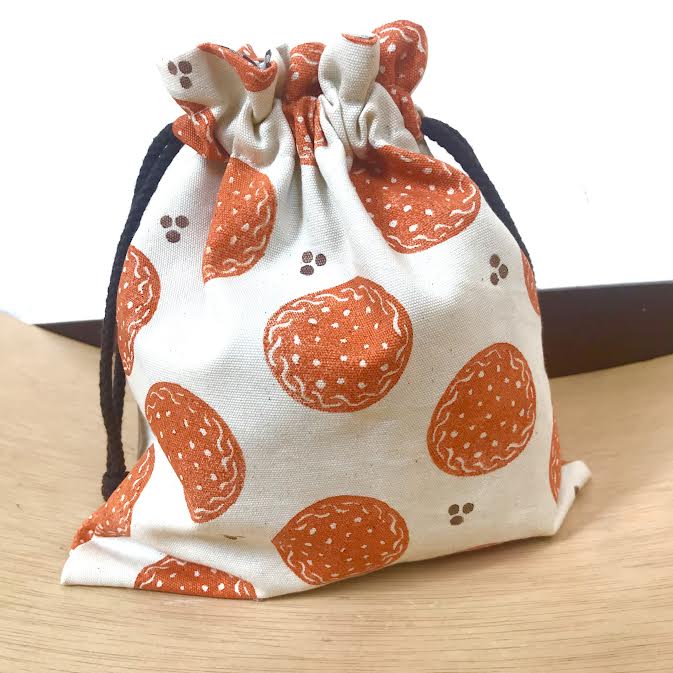 Who doesn't like Cookies!
100% Organic Cotton.
Hand printed pattern with non-toxic inks.
24 cm x 21 cm (9 1/2" x 8 1/4").
Lined with brown Vichy cotton fabric.
Perfect for the afternoon snack but also good to carry treasures!
Made entirely by hand; subtle nuances are part of the charm.