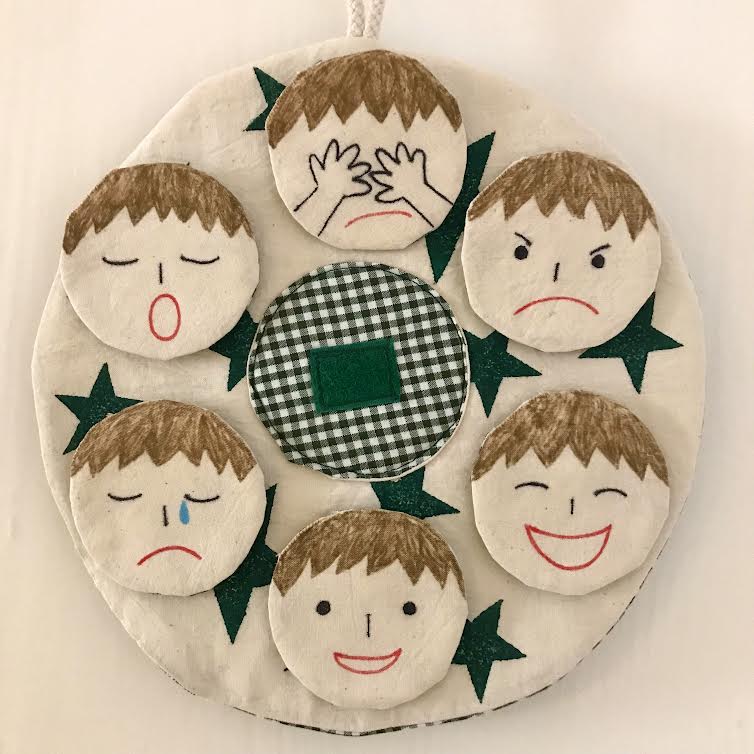 The Star Wheel of Emotions (Different options)
How do you feel today? This Star Wheel of Emotions will help your kid to express how he or she feels. Angry? Or rather Upset and Sad? Or is it just Bored or Tired? Content or Really Happy? Scared or Wanting to Disappear?
It is important to learn to identify feelings and emotions from the beginning. With Emotional Intelligence, being able to know how they feel, kids will find ways to cope and overcome little or big problems, and they will develop empathy. They will also let us know when they are happy, so that is nice too.
See what they choose to put in the middle and talk about it.
Velcro makes it easy and fun to use.
Made with 100% Organic Cotton.
Fabric on sphere is hand printed and faces are drawn.
Made entirely by hand; subtle nuances are part of the charm.
8 3/4" diameter (22cm)
Hanging cord.